What Martha Is Saying
---
Your high school may be offering test preparation courses; however, my courses are better because I am the teacher and I have unremitting passion for my work.
I have been helping students prepare for the exams for more than forty years – I have had children in my courses whose parents were in my courses. Imagine! I have taken more than three-hundred PSAT/SATs or ACTs; I know well the format and content of the tests and I share that familiarity with my students. I provide comprehensive grammar instruction – from agreement of subject and verbs to usage of who and whom – lost knowledge, sadly, with the advent of texting. Parents of my students have online access to scores from weekly quizzes and homework assignments, and I reach out when I see excellence and, more importantly, when I see areas needing repairs.
Students sit for a paper and pencil version of the PSAT, SAT and ACT; practicing online does not adequately reflect that experience. Taking a test successfully requires not only mental activity but also the physical activities of underlining, annotating and in the math arena, committing solution steps to paper.
Participation in one or more of my courses requires a fee, yet the content I review and the study skills I demand extend well beyond SAT and ACT preparation into any academic field of study.
If you wish to chat further, please telephone me at 513-608-1140.
Martha
Chosen
Best in Cincinnati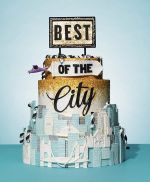 By Cincinnati Magazine
Thank you so much for all of your help. I really could not have accomplished all of this without you.