Welcome!
To Martha Geller's website
---
Martha is a dedicated educator with an outstanding track record teaching math and verbal content and test-taking techniques.
She has proven success motivating students and building self-discipline and confidence. She consistently produces excellent results with flexibility to meet individual needs.
Martha's expertise in working with students at all levels, and her reputation for knowledge, thoroughness and high level of organizational execution has earned her the reputation for "making a difference."
On this website you will find the resources and information you need to help your student achieve and excel.
Chosen
Best in Cincinnati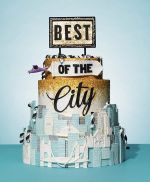 By Cincinnati Magazine
Thank you so much for all of your help. I really could not have accomplished all of this without you.